Getting to 'done' is a journey defined by how well a team works together and iterates. From process flows to collaboration, agile teams work towards a shared goal – done. My name is Chris Johnson and I'm a Senior Agile Delivery Manager at BPDTS. Here's why I think 'done' is the most important, yet least understood word in Agile practice.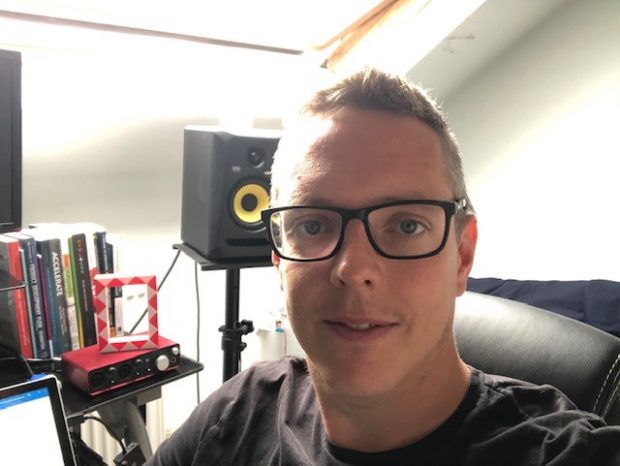 One of the benefits of having children under 5 waking you through the night is that sometimes when you can't get back to sleep, your mind wanders and explores thoughts you wouldn't usually have the tranquillity to allow to surface. Well, one evening last year, my brain decided to explore what 'done' really means.
What's in a word?
There are many industry buzzwords in the Agile dictionary, Sprints, Scrum Masters, User Stories, Story Points, Burndowns, BurnUps, and many more. But the simple everyday word – 'done', is often overlooked and undervalued.
In this post, I'm making the case as to why 'done' could be one of the most important and least understood words in Agile practice. But first, what do we mean when we say 'done'? The answer – like most answers to Agile questions – is of course, "it depends". So, let's refer to Ken Schwaber and Jeff Sutherland's Scrum Guide to help explain:
"When a Product Backlog item or an Increment is described as 'done', everyone must understand what 'done' means. Although this may vary significantly per Scrum Team, members must have a shared understanding of what it means for work to be complete, to ensure transparency. This is the definition of 'done' for the Scrum Team and is used to assess when work is complete on the product Increment."
Done is subjective
As our definition suggests, depending on the team, organisation, and sector, there are varying versions of 'done'. For example, we might expect a small start-up's 'definition of done' to be 'working in production', as it's a smaller group of people engaging in effective communication and collaboration; a start-up model has very little bureaucracy and is likely to have a more substantial risk appetite.
In contrast, heavily regulated or governed sectors like fintech or public sector may require a more considerable output than just delivering working software. Their risk tolerance is low, and these organisations are likely to have several layers of stakeholders. In this instance, getting to 'done' may take longer, and involve a broader ecosystem whose members appear on different points of the continuum of 'done' (like a relay race). The main point is that 'done' is context-specific.
5 ways' done' matters
Here's why I think 'done' is the most underrated word in Agile.
Done promotes transparency
Most multidisciplinary agile software teams will work in a cadence. Consultants and coaches have certificated many organisations adopting Scrum as the approach to take with 2-week Sprints as a norm. Some teams may work in shorter or longer sprints; other terms used for Sprints include Iteration and Time box.
No matter how teams choose to work, the aim of the sprint, time box or iteration is a journey to getting work done. A team may define and agree on what 'done' is to help them know if they're 'done' or not. Scrum refers to this as the "definition of done" (DoD). In Kanban, 'done' is arrived at by work flowing through a succession of step-level policies.
Both approaches create transparency which keeps teams truthful. 'Done' allows teams to know when they can celebrate success. It also holds a mirror up to teams in times of failure. 'Done' is defined, transparent, and honest.
Done helps flow
Done is a composite. In broad terms, to release working software, 'done' will be made up of coding and testing activity. However, when we start to drill in to visualise what 'done' means and more importantly, how we get work to a 'done' status, whether we know it or not, we start to talk about flow.
The process can take different forms and works on many levels. Examples include a team creating a Kanban board to visualise their work: from "to do" to "in development", "in test", "in review," and on to 'done'; these steps demonstrate their understanding of the flow from idea through to 'done'.
A Six Sigma Black Belt creating a value stream map of how work is flowing through a system is understanding the waste involved in getting a product to 'done'. The creation of a programme plan or product roadmap is inherently influenced by people's understanding of what it takes for something to get to 'done'.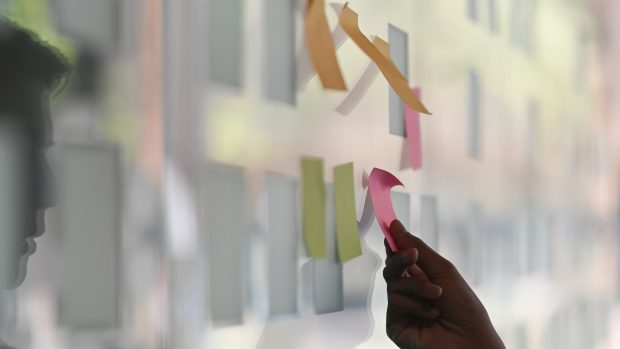 To understand 'done', teams must understand their flow. Once teams visualise flow, they can measure and improve throughput. Put more simply; they start the process of understanding how improving flow enables them to get more work 'done'.
Understanding flow helps teams understand performance and visualise constraints. It also allows teams to have empirical conversations and understand an optimal batch size. It all begins with the word 'done'.
Done is collaborative
"We need to get it done", or "How do we best get this done?". These are sentences I've heard many times (or variations of) while working in different teams. Teams push themselves because they've committed. Members of a team are motivated by different things; often, they don't want to let their teammates or stakeholders down; but most importantly, they love what they're doing and want to do it better—pushing towards 'done' drives team success.
Done is stretching
The quest for 'done' is propelled by individuals who are willing to do things for one another; people stretch in ways beyond their scope: developers learn new languages to solve the problem; and, they work late helping testers. Business analysts and product managers acquire new skills, T-shaping themselves to do whatever is needed. Teams spend long days working together because they want to work for each other, not out of fear or a threat, but to get it 'done'.
Done is a continual improvement
When a team first starts together, they should define 'done' in a way they know is realistically achievable. You don't need to have read any  Tuckman to understand that the longer teams work together, the better they're expected to perform. If a team is regularly inspecting and adapting its behaviours and practices, they're challenging themselves to "get more done".
It may be a team level through better collaboration or conversation, automation or tooling, or at the organisation level, through changes to system conditions that have acted as constraints. But understanding 'done' and striving to get more 'done' is a fantastic starting point for any Kaizen.
The power of done
Never underestimate the power of 'done'. 'Done' helps us be honest, transparent, collaborate, measure, improve, and optimise within constraints. Ultimately it helps us be agile. From process flows to collaboration, agile teams work towards a shared goal of 'done'.
Getting to 'done' is a journey defined by how well a team works together and iterates. 'Done' is the most important, yet least understood word in Agile practice. What's your 'done' look like, and how do you improve it?
A version of the article originally appeared on Medium.
Learn more
Stay up to date with what's happening at BPDTS. Sign up for email updates whenever new content gets posted.
Connect with us on LinkedIn, and follow us on Twitter. You can also connect with Chris on Twitter @limitwip.
Are you thinking of joining us? Please have a look at our current job openings.