My name is Dean William Parry (yes, my initials are DWP). I'm a Service Implementation Manager at BPDTS. I've worked here for 2 years this July. I ended up in this role after graduating from the HPE/DXC Project Management Grad Scheme in late 2017. That's when I applied for an Implementation Managers role at BPDTS.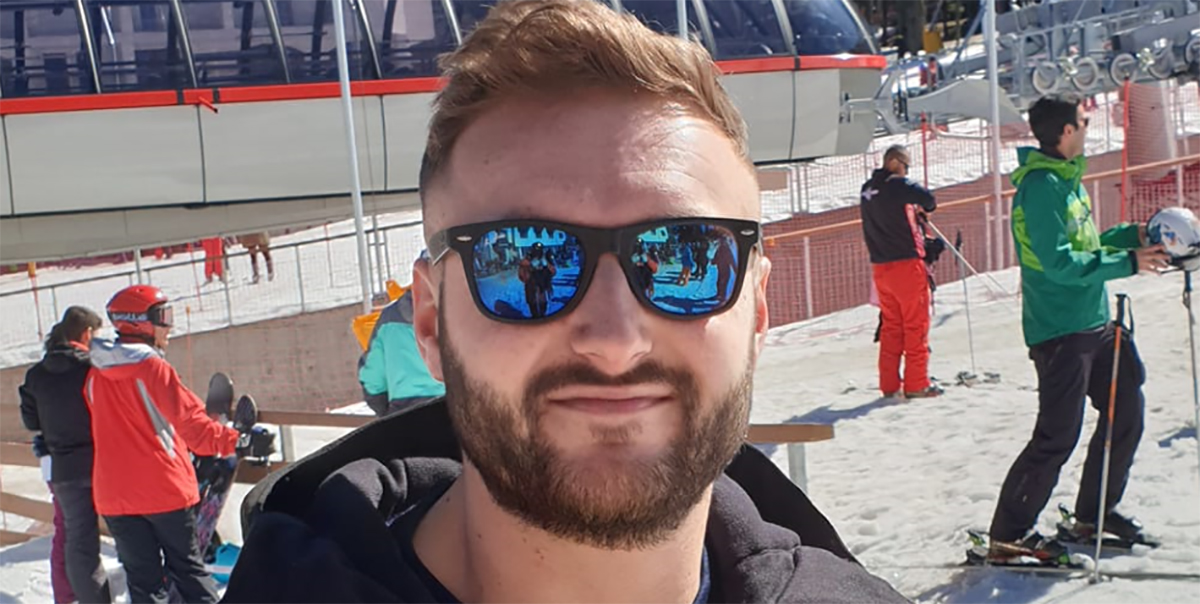 Working in the technology or digital sector wasn't where I thought I'd end up. I planned to become a History teacher after graduating with a History BA Honours from Northumbria University.
However, after a lifetime of education, I wanted to try my hand at something different before committing to a lifetime of 'more' education. Well, here I am, 5 years on, working in a role I love, and never thought I'd be capable of doing.
Learning is never far from my mind
Even though I've chosen a path in technology, it doesn't mean education is far from my mind. That's why I'm also a STEM Ambassador with STEM Learning. For those of you who don't know, STEM stands for science, technology, engineering, and mathematics. Being a STEM Ambassador gives me the best of all worlds – loving the job I'm in, while also satisfying my younger self's interest in teaching.
What do STEM Ambassadors do?
STEM Learning is the largest provider of education and career support in Science, Technology, Engineering, and Mathematics (STEM). STEM Ambassadors are volunteers from a wide range of Science, Technology, Engineering, and Mathematics (STEM) related jobs and disciplines in the UK.
Ambassadors offer their time and enthusiasm to help bring STEM subjects to life, demonstrating the value of them in life and careers. We include people from a range of disciplines and backgrounds, including engineers, designers, architects, scientists, and technicians. We help bring a new and inspiring perspective to STEM lessons and career opportunities.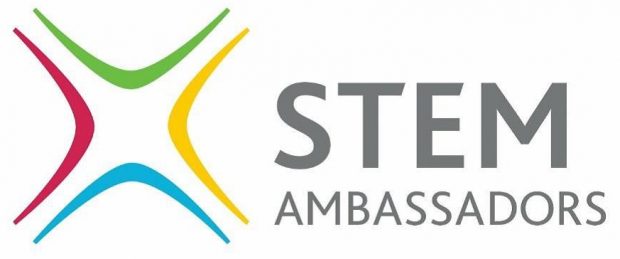 Volunteering as a STEM Ambassador
Over the last year, I've committed 20+ hours of my BPDTS Volunteer time to various secondary schools in the Tyne and Wear area. Recently, I was awarded my 15 hours of engagement badge, a recognised award from Acclaim. The activities varied, ranging from career fairs, mock interviews, and CV building.
One of my favourite activities is 'Career Speed Dating.' The premise is simple; students bring a set of pre-scripted questions to ask in 5-10 minute' speed date style' rounds. Moving from table to table, the students visit employers from all backgrounds. When they come to visit me, I provide them with insight into the everyday duties at work and what sort of skills are required to take up a career in my industry.
Career speed dating is a great way to meet a variety of students, all with different interests, and potentially inspire them to consider a career in digital.
Making an impact
As a STEM Ambassador, I can make a real difference to a young person's perception of STEM subjects and careers. It's also an opportunity for me to develop my STEM knowledge continually, and it reaffirms what I know about my role and industry.
Volunteering as an ambassador is a great way to reach out to aspiring students who have the knowledge and skills to thrive in STEM-related careers. Here are 4 areas ambassadors are having an impact:
inspiring young people to better engage with, and continue to study, STEM subjects and explore STEM careers
having a positive impact on their organisations, bringing back new skills and experiences, while also raising the profile of their industry and promoting positive images of STEM at work to young people
enhancing the quality of teaching by bringing learning from business and industry into the classroom, enriching teaching and learning with current and cutting-edge STEM contexts
individuals who volunteer as STEM Ambassadors develop new skills, boost their confidence and find that they get increased satisfaction from their work
Building confidence and self-belief
Being able to light the spark in a young person's eye, igniting their excitement about the possibilities digital offers, is deeply satisfying. Instilling confidence and self-belief in who they are and what they are capable of achieving is magic.
There's no better feeling than when you realise you've helped a young person see they have what it takes, no matter what their background. My end-game is to encourage and support as many students in STEM studies or careers as possible.
Pivot or punt
I'm living proof you don't have to stick to a path someone else carved out for you – or that you felt compelled to take. Yes, I graduated with a History Degree. And, yes, I got a 'D' in A-Level IT. Fortunately, tests aren't everything; they don't always demonstrate aptitude or capability, and they certainly aren't prophetic.
Despite what my grades and university choices predicted, I've created a successful career within technology and digital. The way I see it, even if I only manage to reach out to one person and make an impact on their thinking, I'd consider that a success.
Get involved in STEM
Ideally, I'd like to see more people committing their allocated days of  volunteer time to STEM-related activities. It's academic, rewarding, and benefits our local communities. Prioritising STEM work has great potential for everyone.
My long-range aspiration is to initiate a programme focusing on creating more STEM Ambassadors within BPDTS. But before running, there are some simple steps we can take to rally around STEM.
If STEM has sparked your interest, here are 2 ways to get involved:
Explore STEM as a volunteer; there is a range of support and learning materials to help develop your skills and increase your confidence as a volunteer
Visit the STEM Learning site and sign up to become a STEM Ambassador; there is ample need within our community schools for people to share their point of view and experience during career days.
Reach out if you think you'd like to try your hand in a STEM activity.
Learn more
Like Dean's story? Get involved; comment on Dean's post with any questions about what it's like to be a STEM Ambassador and how to become one. You can also connect with Dean on LinkedIn.
Sign up for email updates whenever new content is posted! Stay up to date with what's happening at BPDTS. Connect with us on LinkedIn, and follow us on Twitter.
Are you thinking of joining us? Please have a look at our current job openings.