Charlie Marsh works in end-user computing, supporting the needs of thousands of employees in BPDTS and the DWP. In addition to her day job working in end-user computing, Charlie is also taking part in an apprenticeship programme.
Work hard, have fun, keep learning
Last month, Charlie's apprenticeship went into full swing. "I dove into the deep end, starting my apprenticeship journey with an 8-day crash course on Microsoft Technical Associate (MTA) Network Fundamentals," explains Charlie. In between classes, I was busy beavering away at the homework, creating my flashcards and taking quizzes to keep the subject fresh," she adds. "It's hard work and a lot of fun, too."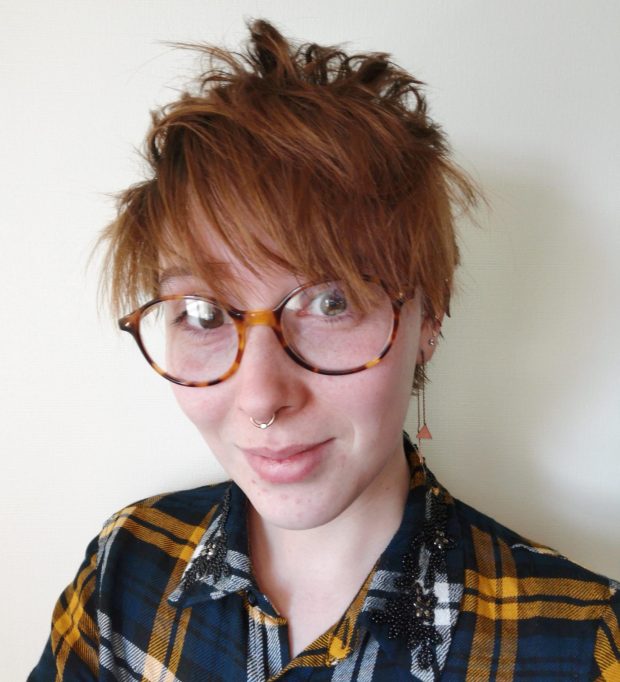 That sentiment pretty much sums up Charlie's take on life and work. Balancing the fun quotient in learning and professional development are central to her success. We get to learn more about Charlie in our On the Spot interview.
Tell us about your role in one sentence.
My role varies so much every single day, from fixing incidents, helping our staff and users on chat, to going out and installing hardware in deployments; you name it, we fix it.
What has been your favourite BPDTS project, and why?
Since I'm integrated into the Technical Support team in the Department for Work and Pensions (DWP), the most significant project has been the Transformation Project. Installing Windows 10 machines across all sites, deploying Surface Pros, and (my favourite part) training and upskilling our users via our storytelling sessions.
What's a storytelling session?
During a storytelling session, I introduce the new equipment to our users. Usually, we have a classroom set up with up to 20 new mini-PCs, and help each user get to know how they work, advise on how to set up their email, folders and printers, as well as making sure their access is set up correctly to do their job.
Transitioning from the old Windows 7 thin clients to a brand new Windows 10 machine can be overwhelming. In an hour-long storytelling session, I teach the skills users need to use their new computers in an engaging and relaxed manner, ensuring our employees are feeling both comfortable and confident. Plus, we get to test out the new features many of our users haven't seen, like Skype conferencing and using multiple desktops.
Often, a session will occur while other technical service managers are swapping machines in the Jobcentres. As a result, I'm lucky to be assisted by other storytellers to keep the pace, as our larger sites need to run like clockwork.
How did you end up here?
When I was looking into career options, fresh out of college, I was heading straight into commercial entertainment, as I trained as a professional dancer. A couple of years later, I decided I needed a more fixed income and took the first office job I could get in customer service. From there, I moved into a similar role with an internet service provider (ISP). That's when I realised I had a bit of a knack for troubleshooting. Not long afterward, I started on a Service Desk.
I've dabbled in routers, switches, and telephony, then software and cloud support. However, I found my feet in End User Computing at BPDTS. I came into the industry the long way around; the unique onramp has given me a great insight across IT Service Management. I love working in end-user computing. One thing that is constant is change. It keeps me on my toes – and as a dancer, that's a great place to be.
Who or what inspires you?
I'm a learning fanatic; the more I discover, the more I want to expand on that knowledge. I'm proud to have  come from a family of strong women. As a woman working in the technology sector, I'm carrying the baton forward, keeping up the tradition. But mostly, especially in this role, I want to be a part of something that genuinely improves people's lives. Working within a jobcentre means I see the value and impact of what I do, making a difference every day.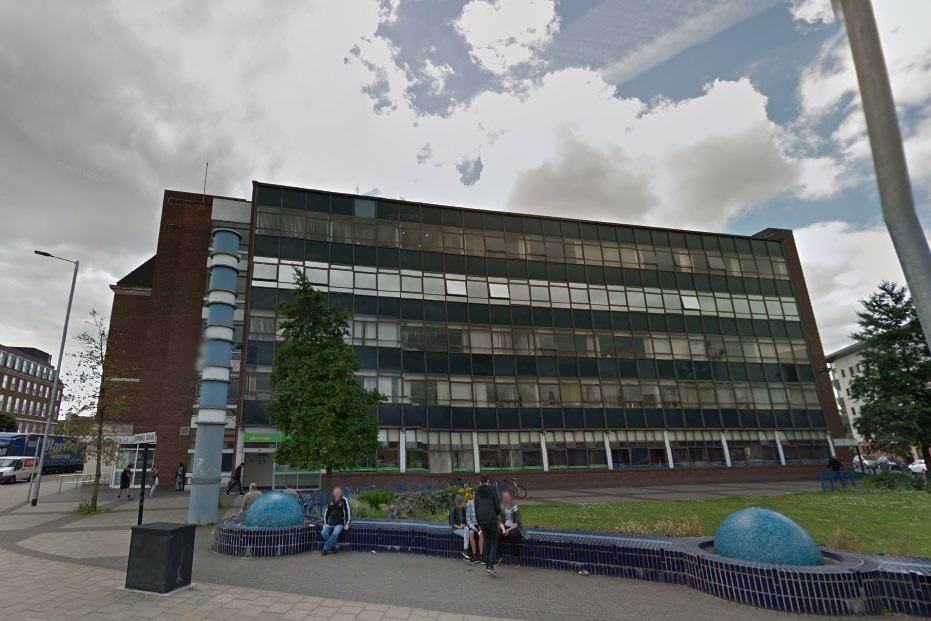 Describe your perfect day.
My usual routine can get pretty hectic. My perfect day would be nice and relaxing; starting with a sleep in, then a pancake and coffee breakfast. More than likely, I'd spend the day tinkering with PCs or some arts and crafts. I'd round it off with dinner in with friends and a board game.
Any recommendations on what to read, listen to, or watch?
Science and technology feature prominently in my recommendations. Mixing a bit of fun into professional and personal development keeps things interesting. On the more serious side, I highly recommend the Babbage Podcast from Economist Radio. Each week it dives into a couple of different science and technology themes rooted in the current news.
On a lighter note, Simone Giertz is a Swedish inventor, maker, robotics enthusiast, and professional YouTuber.  An expert on terrible, useless robots, she has an excellent YouTube channel showcasing her skills (and it's highly entertaining to watch). Also on YouTube, is Code Bullet, a computer science enthusiast known for programming AI to beat well-known games, like Snake, or the Chrome Dino (a game familiar to anyone whose lost internet connection).
What's your advice for someone wanting to join BPDTS?
Apply! Even if the job description looks daunting, apply. Research shows that to apply for a job, women feel they need to be 100% qualified, meeting every job requirement. In contrast, men will usually apply after meeting about 60%.
I took a massive leap when I applied for my role at BPDTS. I thought I was underqualified, but after looking back, I realise my success came from my values, not my on-paper skills.
Have confidence. Know what you want to gain from the job, and bring as much as you can into the role. For me, BPDTS has been the most transparent and supportive company for which I've ever worked. In my time here, I've expanded my learning. I've had the tools to achieve personal goals, as well as be successful in my job.
Take care of yourself. It sounds like an empty platitude, but it's not. Before joining BPDTS, my work-life balance didn't just suffer; it was non-existent and I was burnt out. Now, not only do I have a healthy work-life balance, I'm also working in a job I love doing.
Learn more