Hi, I'm Andy Jones, one of the first external recruits to join BPDTS in 2017. I joined as a Lead Infrastructure Engineer within the Hybrid Cloud Services team after working as a Technical Architect for Capgemini on the HMRC account. Before then, I served in several technical roles for large IT providers.
Optimising the IT estate
The Department for Work and Pensions (DWP), one of the largest UK government departments, manages an IT estate comparable to a large bank. Mission-critical services, comprised of a mix of both modern and legacy systems, rely on business logic embedded within a plethora of applications and programmes – some more than 30 years old.
After re-evaluating its vendor ecosystem in 2016, the DWP started using the Crown Hosting Services. Since then, the DWP has moved different systems to a mix of government-owned data centres and a hybrid cloud environment. The transition is enabling the department to regain control of many outsourced services.
Seizing opportunities for growth
Organisations are moving to the cloud to regain control of their infrastructure, enjoy greater scalability, flexibility, and efficiency while lowering operational costs. The DWP cloud journey is well underway with many of its critical citizen services now hosted in private, public, and hybrid cloud environments.
The journey requires people with experience and skills across a broad spectrum of areas, including infrastructure engineers, agile delivery managers, application developers, architects, and DevOps engineers. We've even called on former COBOL programmers to help.
It's BPDTS that provides many of the specialist roles, playing a pivotal role in assisting DWP to transform its infrastructure and applications, adopting the cloud where appropriate. Hybrid Cloud Services represent an excellent opportunity for engineering professionals. It blends the traditional Data Centre hosting environment with a hyper-scale public cloud.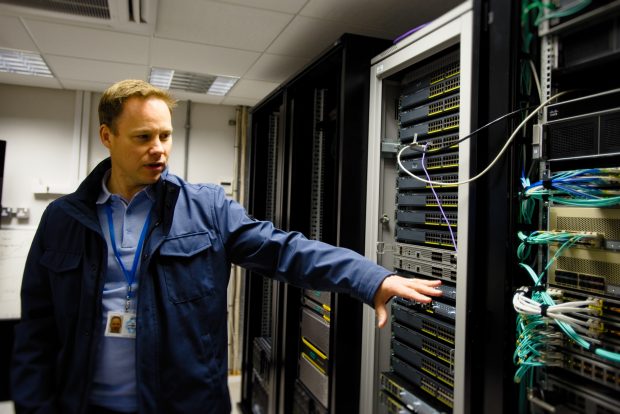 A convergence of skills and experience
My role at BPDTS is varied. It covers different areas within the infrastructure space – from providing consultancy to Department for Work and Pensions (DWP) teams looking to host their applications within the Crown Hosting Data Centres, to the design and implementation of virtualisation solutions.
The convergence of these areas allows me to continue in an exciting area where I have considerable experience while also allowing me to learn a whole new set of skills in the Amazon Web Services (AWS) and Azure space.
BPDTS places great emphasis on ensuring its employees have access to the right training and provides everyone with free access to Pluralsight. Online learning is taking on a whole new light in the new world we find ourselves. Not only is it a great way to fine-tune what you need, but it also enables you to branch out to learn new skills and technologies not directly related to your role.
Although the pandemic is preventing on-site or class-room based training, there are different ways to acquire skills. Breaking modules into smaller, consumable segments, introducing pre-reading materials as prerequisites, and creating shorter, online tutorial or group sessions conducted by video-conference are some of the ways BPDTS is adapting.
Whatever shape it takes, setting a learning and development plan to identify the areas you want to gain more knowledge is a well-trodden path here.
Mentoring as an accelerant
Although my interest in computers ignited at an early age, it wasn't until attending the sixth form that I knew it was the career for me. After college, I studied an IT degree at university and was lucky to get myself on the graduate scheme at ICL. (ICL ceased to exist after Fujitsu acquired it.)
The first 5 years of my career couldn't have provided a better grounding. At ICL, I accelerated my professional development through a mentoring partnership with a senior colleague. The knowledge I gained through our discussions proved invaluable. But more critically, the experience boosted my confidence, creating a springboard for my career; mentoring worked like rocket fuel.
At BPDTS, mentoring plays a crucial role in our professional development. My colleague, Emma Moore, sums it up perfectly in her blog: "Much like teaching, mentorship is tremendously satisfying for those who provide support and guidance. It's a different avenue for more advanced professionals to learn and progress."
It's Emma who has worked to evolve the BPDTS mentoring experience, emphasising partnering mentors and mentees based on skills, desired career outcomes, and areas of expertise. I'm a registered mentor in that programme which is available to all employees.
Challenge levels up your game
Challenge is a compelling catalyst for growth. Wading out of your comfort zone tests your resilience while improving your ability to adapt to change and disruption. My advice for anyone is to face up to what stands in your way, persevere, and, most importantly, don't be afraid to ask for help or advice. The saying, "a problem shared is a problem halved," couldn't be more accurate.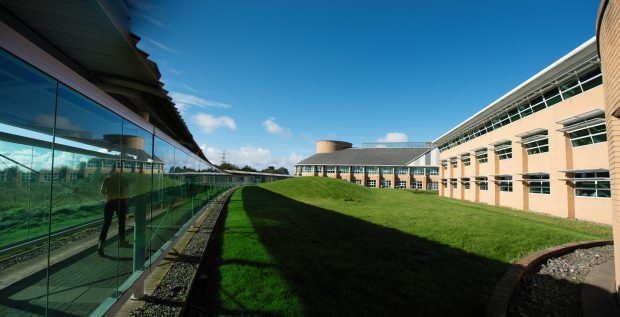 Personal, agile, efficient
At BPDTS, I don't feel like I'm just another employee, lost in bureaucracy and process. I am part of a community with the ability to help shape the future of the organisation.
A flatter organisation gives everyone access to the right decision-makers. As an example, I recently queried our cycle to work scheme limit, which wasn't on a par with market rates. Within a matter of days, our policy was updated to more accurately reflect the cost of bicycles today.
BPDTS also operates a separate line management structure. It allows our people to concentrate on what they're good at, disentangling them from HR responsibilities that can impede your progress through an organisation.
Unparalleled transformation
Even during my time working for private sector organisations, much of my experience has been with public sector clients, including DWP, Ministry of Defense, and the Ministry of Justice. These departments are all embarking on digital transformation journeys.
The DWP is undergoing a complex and challenging technology transformation at a scale unparalleled anywhere in the UK. The move to a hyper-converged, private cloud infrastructure provides a software-defined and modular approach to building out services fit for the future.
If you believe for one minute, the public sector is stuck in the IT dark ages, think again. Yes, there are decade-old technologies and systems in place. However, these core systems are integrated with an ever-increasing set of modern digital applications hosted on the best of breed infrastructure.
Who wouldn't want to be involved in delivering those changes?
Learn more