Happy Pride Month. Pride means different things to each of us. For me, Pride celebrates the achievements and acceptance of the LGBTQ+ community.
Pride is celebrated in June to commemorate the 1969 Stonewall uprising in New York City. The police raid that began in the early hours of June 28th, resulting in a riot, was widely considered one of the most important events in the gay liberation movement. When I visited the Stonewall Inn for drinks with friends, I felt inspired by its history, and the pride New Yorkers have about it.
Time to revisit our roots
Rocked by the events surrounding George Floyd's death, we're all naval gazing. The Black Lives Matter protests are a stark reminder that our society still has a long way to go to tackle systemic oppression and abuse.
In a recent Forbes article, author Jamie Wareham interviewed Steve Taylor, one of the Global Pride organisers. In the article, Taylor says, "the Pride and Black Lives Matter movements share histories of being founded by LGBTI people of colour, and of being founded to fight systemic, cultural and institutional intolerance and discrimination."
According to Taylor, "many Prides have already provided content that really shouts the Black Lives Matter message loud and clear." The racism and injustice Black people face are inexcusable in any arena. More than ever, we need to embrace the roots of Stonewall, stand up to oppression and amplify the voices of Black members of the LGBTQ+ community. They suffer because of their sexual orientation and colour of their skin.
No room for divisiveness
At BPDTS, we're committed to the ideals of diversity, inclusion, and respect. By embracing diversity, we draw on all of the unique strengths and abilities of our colleagues and communities.
Our ability to tap into the richness of our diversity enhances our operational effectiveness and ability to deliver innovation. Diversity enables us to garner strength from everyone's insights and views. Our diversity enriches us as people and makes us more relevant as an organisation serving our citizens' needs.
Pride events celebrate diversity and the LGBTQ+ communities, acknowledge their history and achievements and focus on fostering the rights and recognition that the LGBTQ+ community deserves.
Virtual Pride 2020
This week, we're closing Pride month with a programme of PrideON activities and digital events organised by the Civil Service LGBT+ Network. The Civil Service LGBT+ Network helps create a more diverse, inclusive, and equal place to work for lesbian, gay, bisexual, and trans civil servants.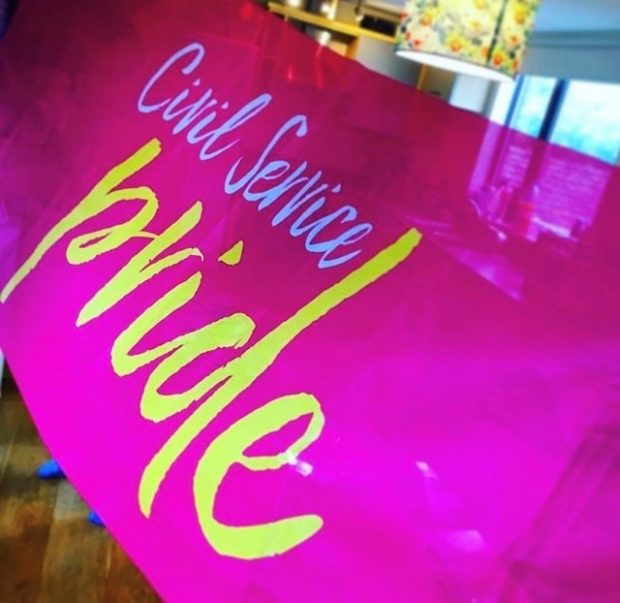 Whether you're celebrating Pride this year at home, in your social bubble, or virtual event, please show us your Pride2020 in June and throughout the year.
A few highlights include:
Virtual Celebrations
The pandemic and need to remain socially distant means many Pride celebrations have been cancelled. In their place, we've highlighted a few virtual celebrations you can enjoy.
Be safe, enjoy PRIDE
Last year I was lucky to walk in glorious sunshine at the Manchester Pride Parade alongside BPDTS, DWP, and Civil Service colleagues. The day was a fantastic experience; we can't wait to repeat it next year. Here are some of my treasured photos.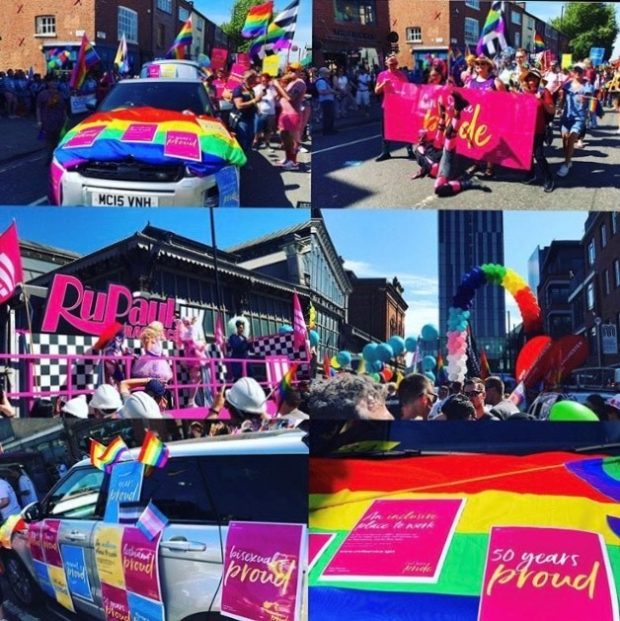 While we can't celebrate in our usual way, we can ensure that Pride in 2020 isn't forgotten. Have a safe and enjoyable Pride week. Enjoy all the virtual events.
Learn more about BPDTS