Hello. I'm Sean Dinning. I joined BPDTS back in 2019, having worked on the DWP account at DXC as Project Manager (PM) previously. Here's what's happened to me since I joined and why for me, BPDTS is a great place to work.
I'm currently an Infrastructure Engineer with BPDTS working within the live running team dealing with live Level 3 technical incidents. Tech incidents are filtered through Level 1 and 2 support first; if they're unresolved, they're referred to our team. That's where I come in and help.
Differentiating through skills acquisition
A lot of job advertisements require a university degree, but I didn't go to university. To progress, I felt I needed project management and technical skills under my belt; having experience in both areas would put me on a par with university graduates.
After 18 months of gaining the experience I needed, I felt confident applying for an Associate Infrastructure Engineer role at BPDTS. The combination of skills and expertise differentiated me from other candidates who might have had a degree but not the experience, or the experience in one area, plus a degree.
Sean started his career as an administrative apprentice at DXC. After working as a Project Manager on the DWP account, he joined BPDTS as an Associate Infrastructure Engineer. Within 11 months, Sean was promoted to Infrastructure Engineer. Here's how:
started as an apprentice
worked up to project management role
moved on to an Associate Infrastructure Engineer
overcame a steep learning curve from PM to Associate Infrastructure Engineer.
worked with a competent team, willing to invest time in knowledge transfer
promoted to Infrastructure Engineer within 11 months
A steep learning curve
I encountered a steep learning curve when I moved from project management to engineering. However, I couldn't have wished for a better team at BPDTS to help with the transition; the team was instrumental to my success. The support I received throughout the knowledge transfer experience was phenomenal.
Role models
Looking back at my progress and how much I learned, I'm incredibly grateful for the time the team invested in me. Questions that might have seemed straightforward to others were the hardest in the world for me.
Their willingness to help me get up and running ensured I had what it took to advance to an Infrastructure Engineer 11 months later.
In particular, one team member had trained in the military services and, after getting discharged, did an apprenticeship, ending up at BPDTS. We connected instantly because we both had entered the tech industry through apprenticeships. He was the example I was trying to achieve.
I looked up to my colleague as a role model and mentor – just not in a formal way. He was my go-to for questions then, and we're still in regular contact now. He would never consider himself a role model. If I said that to him, he'd say, "no way."
He's still the go-to guy for questions; I talk to him every day, even though he's no longer on my team. He's had an enormous impact on me and my career – even if he would never admit it.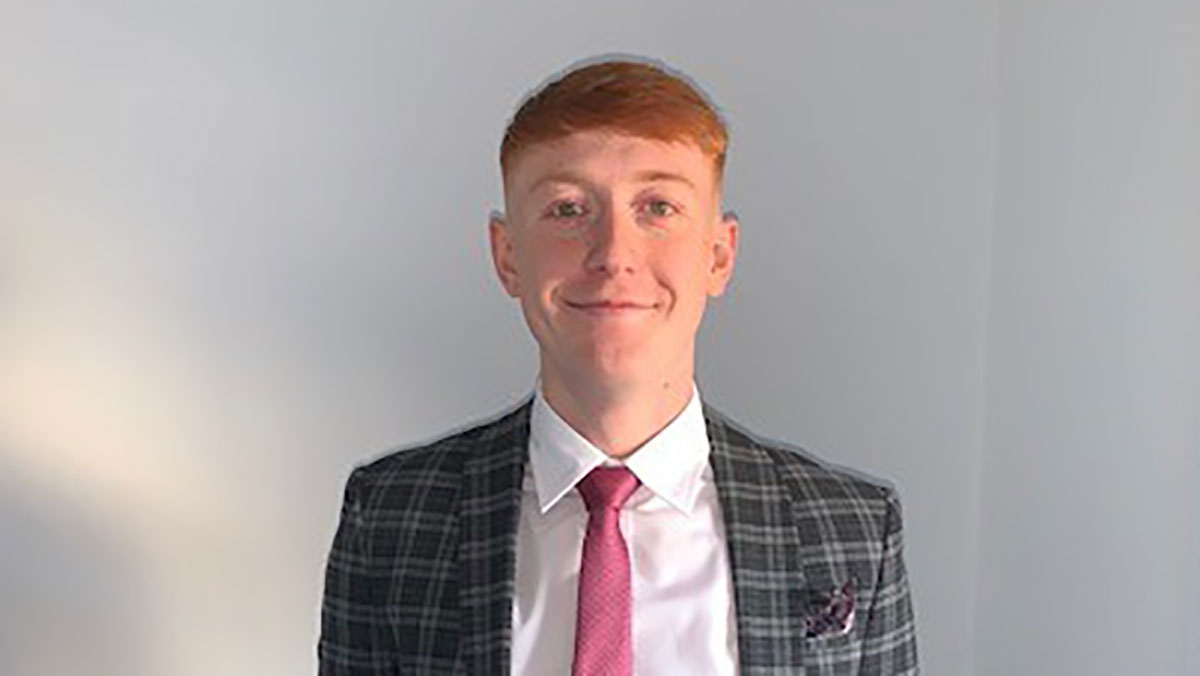 Work-life balance
When I worked as a PM with DXC, I was seconded into the DWP team. The noticeable difference was the level of work-life balance the team had. I knew I wanted to work there then. Before joining that team, it was hard to turn off at the end of the day – I was working all hours and either doing work or thinking about work all the time.
The experience I've had at BPDTS is a refreshing change. Although the work is hard, when I do log-off, my head goes home too – I don't feel like I need to take the job with me.
Freedom to work flexibly
I have a lot of flexibility in how I manage my time at BPDTS. If there's an important day I need to take off due to a personal situation, I know I can arrange that by speaking to my manager.
The lockdown highlighted the flexibility to get your job done. The transition from working in an office to working from home was done efficiently. But more importantly, the emphasis on wellbeing and looking after yourself was a priority. It's really easy to become caught up in the events around us.
Everyone's experience is unique, and how we are being impacted individually varies. BPDTS has helped to make the transition as smooth as possible – looking after how we can get our jobs done, and our mental health.
Trust and confidence go hand in hand
Confidence, to me, is about trust. Trust in yourself, first and foremost. You have to trust that you're making the right decisions. When I was making the transition from the project management role to the more technical role, it was quite daunting. I questioned myself, "Can you do this." Trust in myself reassured me through the moments of doubt that I could do it. Here I am; the proof in the pudding.
As I learned, the team's confidence in me grew. When I interviewed for the role, I got the sense the team was there to catch me if I faltered. It's empowering to know someone has your back. When your team is with you, there's nothing to stop you.
Keeping current and looking ahead
I sit in the room with the team responsible for the Windows 10 build. I continually hear what the next updates will be. That forward look keeps me on my toes – I always know what's going to be out there and get a heads-up on learning about new functionality.
On a broader level, BPDTS is incredibly supportive of learning and development. When I first started the role, my manager recommended I block out half a day a week for training and skills acquisition – that's about 12 to 15% of my time.
There are a lot of different training resources available. With social distancing in place, using online materials to learn virtually is the new norm. BPDTS is already on top of that curve.
Of course, it's essential to learn about what you're currently doing, and what you see in your near future. But, my manager has encouraged me to explore whatever interests me. It's an excellent way to find the balance between what you need and what's piqued your curiosity.
Busting the myth
Before beginning work in the public sector, I assumed gov tech was out of date. But that's just not true.
The digital journey for UK government agencies and departments is well underway; the DWP is leading the pack. For example, the DWP has adopted a cloud-first strategy, these standards and processes in place are best in class, and open standards and agile methodologies are ubiquitous. I'm always trying to get my friends to join me here in Manchester. It's a great hub.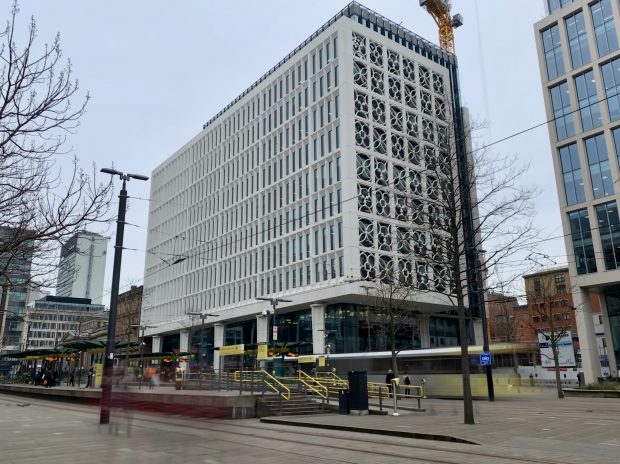 Soft skills as important as tech skills
BPDTS lets you be whoever you want to be. There's structure but not restriction. If there is something you want to learn about or do, just ask your manager. For example, last year, there was a group of BPDTS people who visited an animal shelter.
The idea was to sit with the puppies and just spend time doing something outside of work. The experience helped to bring the people who attended closer together; they learned a lot about empathy and took the time to volunteer when they might not otherwise have had the chance.
All of me
Working here makes me feel like I'm not just a resource or an asset being used for a specific role. BPDTS is interested in my whole self, not just what I can bring to the skills table.
What we do makes a difference to millions of lives. By looking after our wellbeing, we're able to keep working at pace without burning out. When people ask you how you're doing, they mean it.
Armed with that knowledge, if a person isn't happy in their role or wants to pursue something else, it's easy to have that conversation with a manager about what's next or possible.
Learn more about us