Now that schools across the UK have shut down, it's left some parents and carers – many of whom are working from home themselves – with the additional burden of teaching and entertaining their children full-time. The logistics of working while caring for children is complex at the best of times.
Parents feeling pressure
Parents may be feeling extra pressure of meeting and delivering in their day job while trying to supervise schoolwork, referee squabbles and manage meltdowns.
According to UNESCO, over 1 billion students throughout the world have been out of school due to school closures caused by the COVID-19 pandemic. This has led to an increased availability of resources that can be accessed from home, whether to support home learning or to do something fun that doesn't feel like learning.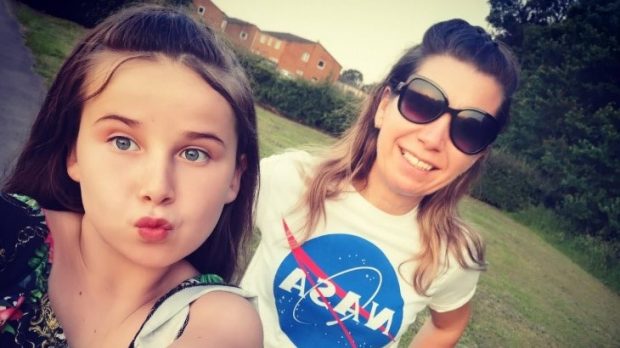 Working from home (WFH) during the lockdown, and since as schools started to return, has left many parents fearful and continually challenged with an even more impossible juggling act.
Lou Wilson-Lee, Head of Business Support and proud mum of 2 children (aged 10 and 14) explains:
Things haven't been easy being a working parent during lockdown. I am now looking ahead to another twist in my journey. The kids are excited for school holidays next week, anticipating an end to the grind of home schooling and the beginning of a new chapter. I fear disappointment and new challenges. Our annual holiday has been cancelled, their grandparents are high risk and still in isolation, there are no school holiday clubs and they can't even play out in the park with their friends.
Support available
At BPDTS, we know it's nigh on impossible for working parents to maintain their normal levels of productivity whilst simultaneously caring for themselves and their children. We trust working parents will do their best, and understand they are navigating equally valid obligations to work and family.
Our Smarter Working approach is designed to empower our people to decide when and how best to work – to meet their personal and work goals. It gives our employees the flexibility to decide if working at different times of the day or in shorter periods works for their specific situation. BPDTS also offers a suite of other support available to help working parents balance their professional commitments with their family life.
Tips to help everyone
For working parents to continue to look after their families wellbeing, and stay as productive at work as they can do, they may need the wider company's help and support.
Show working parents your support
Being mindful of how changes are impacting colleagues will help everyone work together better. Don't assume you know what they're going through, or that it's the same as what you're going through. Everyone's situation, fears and challenges are likely to be unique to them.
Preserve break times
Taking breaks is an essential aspect of everyone's workday, and these may well be even more important to parents. Be mindful when parents may be getting children ready in the morning, when meal times might be and when they may be dropping their children up or dropping them off at childcare. If you're scheduling time in someone's calendar and the only place available is half an hour during a lunch hour, help preserve the time. Don't book the call then.
Adjust recurring meetings
If you've set a recurring 1-2-1 meeting with someone, ask if the time needs to change due to external factors. If it's a group meeting that occurs regularly, discuss alternative times with the group and reset the call if possible.  If it's a one-off meeting with a large group and it can't be changed, reach out to the person who can't attend to update them separately. Let them know what's happened, what actions there are, and solicit their input.
Accept the audio bombs
Noise and disruptions are a natural occurrence in any working day whether you are working from home or in the office, but this can be especially true when working at home with children around. Accept the audio bombs for what they are: opportunities to practice inclusivity. We've nothing to be embarrassed about when kids barge into a room asking for a biscuit or to use the loo.
Survival guide for WFH with kids
To help parents in these final weeks of the summer holidays before schools reopen, BPDTS employees are compiling a running list of different structured and unstructured learning links, activities, and apps to keep kids of all ages occupied and learning. You can find a modified version of the resource here. 
Recharging batteries
For everyone across the UK, we know holiday plans may have changed, and there may be some limitations to how people spend their time off. Even a 'staycation' offers employees and families time to re-energise. Now could be the perfect time to take some downtime by booking leave.
Learn more
Stay up to date with what's happening at BPDTS. Sign up for email updates whenever new content gets posted.
Connect with us on LinkedIn, and follow us on Twitter.
Are you thinking of joining us? Please have a look at our current job openings.