Sometimes the most natural solution is the hardest to see. When 2 BPDTS employees nearing retirement wanted to continue working at reduced hours, they put their heads together to create a new job-sharing arrangement with a twist.
Without the chance to work reduced hours, Nigel Sutton and Colin Hutchinson might have taken the option to retire fully. Creating a job share allows them to continue working in a way that suits their life and the company.
The job share enables them to pace themselves as they move closer towards retirement. Through careful planning and commitment, Nigel and Colin are extending the longevity of their careers, each working 3 days a week.
Meet our pathfinders
Nigel and Colin work in Application Support. They each work 3 days a week in a job share. Colin works Monday to Wednesday; Nigel works Wednesday to Friday. Wednesday is the handover day.
"I was considering whether to continue working full-time or take early retirement. However, neither scenario was appealing. But I didn't know what alternative could help me achieve what I envisioned for my future. The combination of a milestone birthday, my wife's retirement, and Nigel talking about his interest in working fewer days created a happy coincidence," says Colin.
"When we started exploring a job share, it was a means to an end. Both of us wanted to keep working, but we wanted to taper down, reducing the days we worked rather than stopping cold turkey. I knew I wanted to go down this route about a year and a half to 2 years ago. The main difficulty was getting a new delivery manager up and running, which took the best part of a year," says Nigel.
They shared the dilemma with Emma Scott, their current Digital Service Practice Manager (DSPM). Realising the opportunity to retain a huge amount of knowledge and experience, and tapping into BPDTS's flexibility, Emma suggested a job share.
A double win
When long-term employees edge toward retirement, they take their instincts and experience with them. Loss of irreplaceable corporate memory, practical knowledge, and skills can be risky. Job shares can help organisations survive the crew change.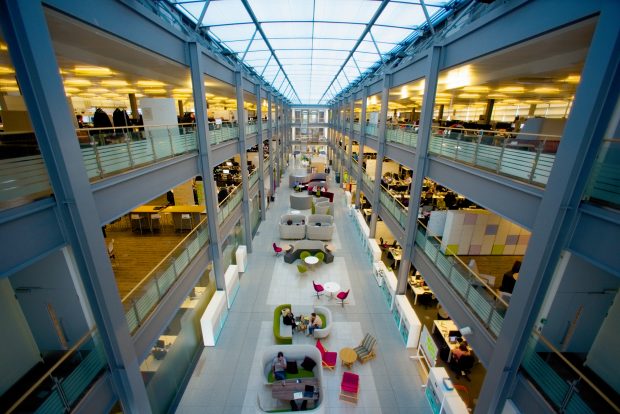 Right now, the Department for Work and Pensions is working through one of the largest digital transformations in Europe. Central to the transformation is the transition of heritage systems to hybrid cloud. Application support is critical to this.
One of the benefits of Colin and Nigel's pairing up in a job share is knowledge transfer. Colin and Nigel's job share is a double win. Colin is learning about the new system, and Nigel is gaining knowledge about the heritage system. They're cross-training each other with new skills by sharing the know-how they already have.
"It's important that people have an awareness of what goes on in the heritage systems and how crucial they are during the handover period," explains Nigel. Together, Nigel and Colin are adding to the growing body of corporate knowledge that can help keep all projects on track.
"Our arrangement gives us and BPDTS the best of all worlds. We get what we want – to continue to work, learn, reduce our hours; the organisation wins because the tacit knowledge of the core systems we are transitioning away from isn't lost. It's being shared and transferred to someone working on the new system," says Colin.
Job sharing success factors
Nigel and Colin's job share is working exceptionally well. What factors are contributing to their arrangement's success?
Trust your job share partner
Trust is an essential factor in a job share. Encountering challenging issues is routine. Having a competent partner who understands the job provides a soundboard to discuss any problems and how to approach them. "We acknowledge how we like to operate, exercise good judgment, and work effectively to make the most of our individual preferences," says Nigel.
Flexibility plays a part
Flexibility plays a hand in the job share. Nigel and Colin can 'flip' their working days when it suits the business or personal circumstances such as leave or medical appointments.
Regular communications key
Communication is important. It's how job share partners make sure transitions are made. "If something happens on my watch that Nigel needs to know, I send him an email. Knowing that information has been shared provides the context in case something needs to be actioned, or it escalates," says Colin.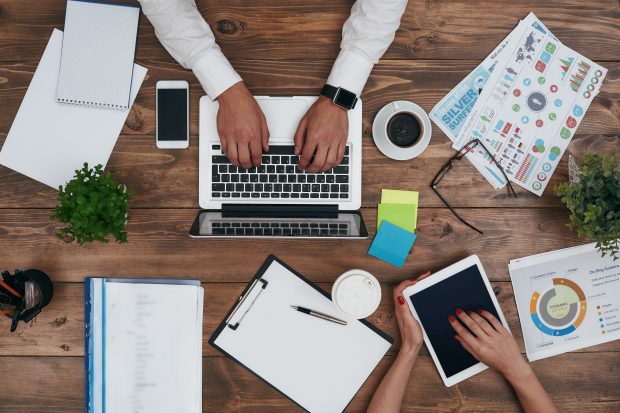 Smooth transitions
Wednesday is a pivot day, the day Nigel and Colin's schedules overlap, and they transition. Pivot day is also when Nigel and Colin both attend the bigger team meeting. "These meetings keep everyone up to speed on what we're all working on. We discuss any issues we've encountered and alert the rest of the team about what's in the frame for the rest of the week," says Colin.
Familiarity, planning and proximity
The storming and norming that happens in the early stages of a job share can sometimes be challenging. However, when the plan was put in motion, Nigel and Colin's manager was pleasantly surprised at how easily Nigel and Colin assumed their job share responsibilities.
Proximity and familiarity are factors that worked in Nigel and Colin's favour. They knew each other before starting the job share. They were used to sharing information and talking regularly as they sat near one another in the office.
Commitment to make it work
The willingness of Colin and Nigel's manager to make it work can't be underestimated. It takes commitment to keep it going, and Nigel and Colin are motivated: "It's in our best interest to ensure everyone wins, the team, BPDTS, our client, the DWP, and us," note both Colin and Nigel.
Consider the road less travelled
People run hard for 30 to 40 years, working full-time. When the retirement guillotine comes down, they're suddenly doing nothing. The abruptness of retiring cold turkey can be traumatic, and in some instances, unhealthy.
"I think it is important that we recognise that as people approach retirement, they may want to reduce their working hours in stages before eventually retiring and leaving employment altogether," says Colin.
From both wellbeing and financial points of view, exploring a job share in later years is a viable solution to a quandary many people face. Tapering down from full-time work satisfies the needs of the individual and the organisation.
"I started this journey nearly 2 years ago I am now where I want to be at this stage of my career and life thanks to Colin, who also wanted to reduce his hours," explains Nigel.
Learn more about us
BPDTS believes in empowering our people to work in smarter ways that help them achieve their personal and work goals.
For more information about our company, visit and connect with us on LinkedIn, and follow us on Twitter.
Stay up to date with what's happening at BPDTS.  Sign up for email updates whenever new content is posted.
Are you thinking of joining us? Please have a look at our current job openings.