Tristan Thorpe, Lead IT Service Manager at BPDTS, joins itSMF UK as newest board member. Tristan brings 15 years of Service Management experience working in various roles in Corporate and Enterprise level organisations in operations, transition, delivery, and design to the board.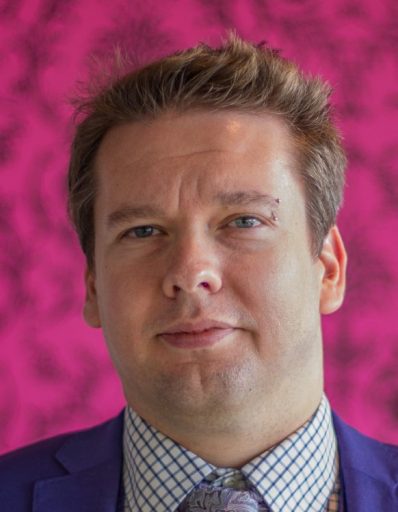 "itSMF UK represents the IT service management community and provides a strong focus for best practice and thought leadership within the industry. Much of the inspiration for this work comes from the public sector. Organisations such as BPDTS, DWP, HMRC, and the Home Office are all well represented in our membership and help to shape the strategy and direction of the Forum. As a senior manager at BPDTS and a long-standing contributor to itSMF UK's member activities, Tristan offers just the kind of insight and commitment we need on the Board as we steer the organisation, and wider community, through challenging days ahead," explains itSMF UK Board Chair, Martin Neville.

Tristan aspires to drive greater collaboration between enterprise members of itSMF UK and engender greater understanding between public and private sector organisations, principally to ensure better outcomes when they're working together to implement change.
3 priorities
showcase success stories and foster knowledge-sharing
champion the great work the itSMF UK does to support the Service Management industry and its members
work with members from other areas to help the public sector in the next iteration of value-driven service excellence
Showcase success and increase knowledge sharing
"It's been a bumper year for the central government. The opportunity to plug the gap in Service Management representation is huge. I'm hoping to help bridge public sector and commercial interests. Broadening the knowledge base and sharing best practices can help accelerate the journey to more customer-centricity and co-creation of value between organisations and their user bases," explains Tristan.
To understand how the public sector operates, where the challenges are, and how to work within the stakeholder matrix, it helps to have an insider's view. However, the public sector isn't always the best at talking about success; many IT departments get on and do things without showcasing it.
Within organisations, pockets of success and best practice exist. "I want to highlight the great work that's been achieved within itSMF UK's member organisations within and across different sectors," adds Tristan.
Surfacing the many success stories is a great way to accelerate change. By bringing these examples into the limelight, itSMF UK is providing a vital source of knowledge share; it's a service to anybody that is out there engaging with the public sector.
Champion service management values
To this end, Tristan is keen to drive forward is building a cross-government think tank. "In every sector, commercial and public, there are leaders and laggards. Heightening the awareness and adoption of innovation, especially around value generation, will benefit organisations along the service management maturity spectrum," notes Tristan.
In any government infrastructure, the number of moving pieces, policies, and stakeholders is a factor. It's easy to break something when making changes. Being entrenched in specific ways of working can be disabling. Overcoming any crystallisation in behaviour, and how to bring about that behavioural change are topical, board-level issues that cut across public and private sector environments.
Bringing central government thought leaders and practitioners, together with private sector organisations, will increase awareness and understanding what the obstacles and challenges are and how they've been overcome.
"The work BPDTS has been spearheading with apprenticeships and cohort paths is an exciting example to showcase. BPDTS has successfully developed several vibrant cross-government communities of practice. We've taken a leadership stance in learning and development, mentoring, and coaching as well. The success BPDTS has had in these areas, how we've implemented these programmes can be emulated in either the public sector or commercial settings," says Tristan.
Better together
By articulating how government is, where it wants to go, and some of the excellent examples of service management happening now, the entire ecosystem benefits and can collaborate more effectively to implement change.
Tristan's experience in both private and commercial settings will allow him to fully represent the interest of organisations in itSMF UK's Corporate and Enterprise membership bracket. Six years ago, Tristan achieved ITIL v3 Expert; early in 2020, he transitioned to ITIL4 Managing Professional. Tristan also holds qualifications in Prince 2 Project Management and Experience Level Agreements.
Tristan's spent the last year working with itSMF UK to develop an IT Service Management community of practice and help adopt new ITIL 4 value-focused Service Management principles. Tristan explains:
"Helping shape the plans of the itSMF UK in these 'interesting times' and seeking feedback from its members will ensure the itSMF UK organisation continues to grow as a valued and sustainable body within the Service Management profession."
"Ultimately, it will sharpen their ability to offer new relevant services to its current and future members," adds Tristan.
Learn more
For more information about BPDTS, visit and connect with us on LinkedIn, and follow us on Twitter.
Stay up to date with what's happening at BPDTS.  Sign up for email updates whenever new content is posted.
Please have a look at DWP Digital's current job openings.