Data motivates and supports transformation. First and third party data is vital to understanding the behaviours of an organisation's target audience. Without data, organisations are gambling away their efforts. Accurate data, when combined with insight, stimulates better decisions. Understanding what's happening through the use of data informs what changes are needed to reach the organisation's goals. It closes the performance gap. Putting the right metrics in place transcends silos, ensuring different teams and contributors are working towards the same objectives.
On the road to transformation
Forward-looking organisations are embracing digital transformation. The benefits of digital transformation revolve around developing and deploying more digital services – faster, more efficiently, and with better outcomes. Breaking down silos, optimising how teams work together using collaborative tools, engaging creatively across ecosystems, delivering better services more efficiently and cost-effectively, providing user-centric solutions, products, and services driven by consumer and client engagement represent some of the main reasons organisations are embarking on this journey.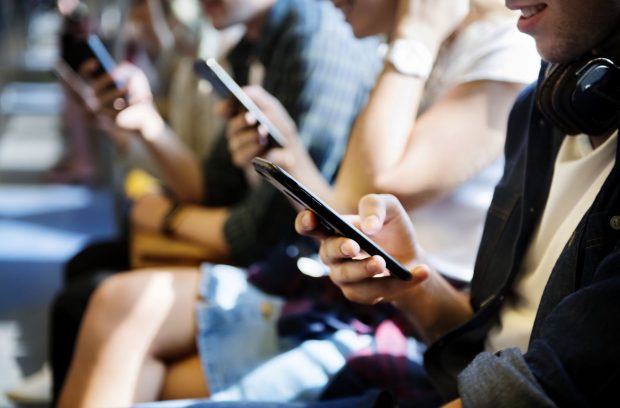 Consumerism driving digital expectation
Consumerism has created a modern topography for services – in the private, public, and third sectors. The ubiquity of smartphones means people have instant access to compare costs and services, gain insight into critical issues affecting them, rate their opinions of the providers, vendors, and suppliers with whom they do business. Consumers are raising the bar on the engagement experience they expect. The demand for more choice, control, and convenience has upped the game in product design and service delivery, and government services are no exception.
Data-driven accountability
Data can inform and guide every aspect of the product development lifecycle – from inception through to use and then back again into new iterations. Data reveals your successes and failures; without it, you're flying blind.
Data is a vital resource to share, and it's important everyone knows its value. But that doesn't mean everyone needs to be data literate. "Some people just aren't data-oriented. That's why data visualisation and storytelling are so important," says Jade Fryer, Senior Digital Performance Manager at BPDTS. Data visualisation bridges the gap, enabling people to understand its importance quickly. Our ability to process images is faster than text. The human brain processes images 60,000 times faster than text, and 90% of information transmitted to the brain is visual. When data is presented visually, people can conceptualise it easier, and make use of it faster.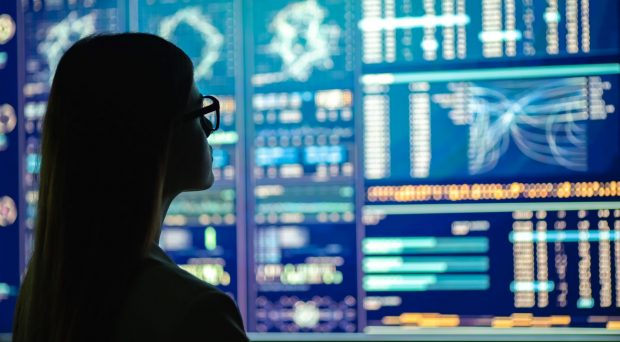 Measuring performance
It's essential to have the right people collecting/analysing the data. Equipped with a full understanding of your organisational objectives and goals, these employees can understand what data is needed to provide actionable insight and deliver it to the relevant teams and people who can take action.
Measuring metrics through data analysis offers insight into the quality of the experience. Although key performance indicators will vary based on your industry, common elements within the digital journey include, time-on-task, effort, process efficiency, cost reductions, and user satisfaction. Data is the key to understanding and optimising the kinds of experiences citizens, consumers, and clients want. However, organisations need the right tools and insight to achieve better outcomes.
Enabling data literacy
Data is everywhere, and sometimes it isn't straightforward to see the wood for the trees. No matter how much information you collect, if you can't understand it, use it in context, and take actions from it, you're losing out on its business value. When data is discernible, you can put it to use to help achieve more significant objectives as well as influence your daily activities. Dashboards, for example, can display information visually and in meaningful ways – telling a story, answering questions, guiding the next steps, and revealing trends and patterns to shape longer-term strategies.
Achieving a level of data literacy gives you the ability to communicate, write, and read about data in context. The meaning behind the numbers shouldn't be shrouded or lost. Using data enables you to gain actionable insight to improve how you operate, the services you deliver, the ways you communicate – across internal or external channels. It also can change the way you see the world.
Storytelling and data visualisation
The International Data Corporation (IDC) projects the global use of big data and analytics tools will surpass $200 million by 2020. Despite the estimated spending on data products, analysts expect half the world's organisations still lack the requisite data literacy and artificial intelligence (AI) skills to take advantage of data as a resource.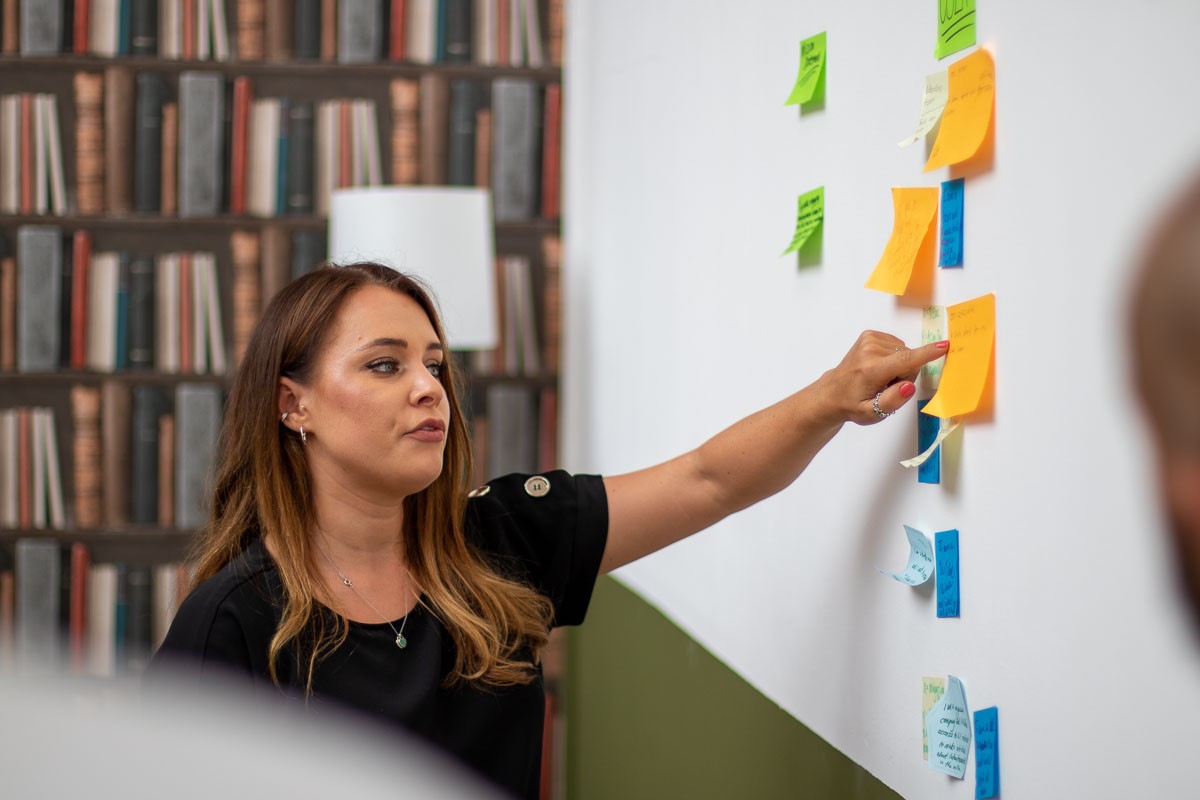 Senior Digital Performance Analyst Jade Fryer works closely with the BPDTS Leadership and Engage teams, analysing a variety of digital activities and websites. Jade has been instrumental in creating and optimising user experience journeys in private, public, and third sector environments.
Communicating what data means through storytelling and visualisations is essential. Using expert knowledge and hands-on experience, Jade excels at analysing large, complex data sets. The result is the delivery of commercially actionable insight through clear and concise data stories.
Jade specialises in delivering insights to improve communications and website analytics by day; but, at night, you can find her out and about in Leeds, socialising with friends, or at the gym. She earned her degree in Economics at Leeds Becket University and has over 6 years of experience working in the insight and analytics arena, joining BPDTS in May 2019.
In our On the Spot interview, we get to learn more about Jade:
Tell us about your role in one sentence.
As a Senior Digital Performance Analyst, I collect, analyse, and provide insight to the business on the performance of BPDTS digital activities across all of our digital assets.
How did you end up here?
Good question! I moved to London for work after university and lived there for 4 years. Last year, I decided to move out of London to buy my own place and be closer to my friends. At that time, BPDTS approached me for the Senior Digital Performance Analyst position based in Leeds. After reading the job description and learning more about BPDTS, its culture, and how quickly it was growing, I was sold.
My journey at BPDTS began in an embedded role at the Department for Work and Pensions (DWP). In this capacity, I sat within the commutations and collaborations team, working on intranet analytics before moving into my current role in the BPDTS Engage team.
Who or what inspires you and your work?
I'm a natural problem solver. I love taking on a business problem or question and solving it through data. I believe data without a story is like a palette without a painting. Data's real value improves our ability to understand what lies behind the numbers. Compelling storytelling through data unearths insights, helping people from all data literacies to interpret and visualise any narrative.
What's the biggest challenge you face as a data analyst?
To get people within an organisation to be data-driven is a massive behaviour change. Data is often an afterthought for many people. Organisations need to use data to inform every action/ and decision. Information is all around us and can be collected through different methods, including automation, artificial intelligence, call centre logs, focus groups, listening, and user-design sessions. But, many companies regard data as a 'nice to have,' or, as a utility to prove something worked.
A truly data-driven organisation puts data at the centre of every decision it makes – it's part of every action. We need to define their performance metrics by understanding what the intended effect is for each activity. Lastly, we need to be able to collect it promptly. By ensuring we can collect the right data in a timely way, we can optimise for success.
What can organisations do to become more data-driven?
Engage a data analyst early in a project. As an analyst, we must be involved from the moment a plan comes together around any activity/action. When we are engaged early in the process, we can understand what behaviours you are expecting from the target audience. Equipped with this knowledge, we can derive the most appropriate metrics.
Involving data analysts from the start also gives us the time to put the correct tracking and tagging in place to begin measuring performance metrics as soon as the 'new project or solution' is launched. Early engagement also ensures we can work out the best way to visualise the insight, too. For example, dashboard solutions can be beneficial when seeking quick optimisation opportunities. In other situations, data might need to be analysed and interpreted in a data story.
What has been your favourite BPDTS project, and why?
My favourite project so far has been implementing web analytics tracking on the new BPDTS intranet. The project was gratifying as I was able to work through the end-to-end process, from enabling the WordPress data layer module, to setting up tracking in GTM, to working with the team on building appropriate performance KPIs and visualising these KPIs in a Data Studio Dashboard.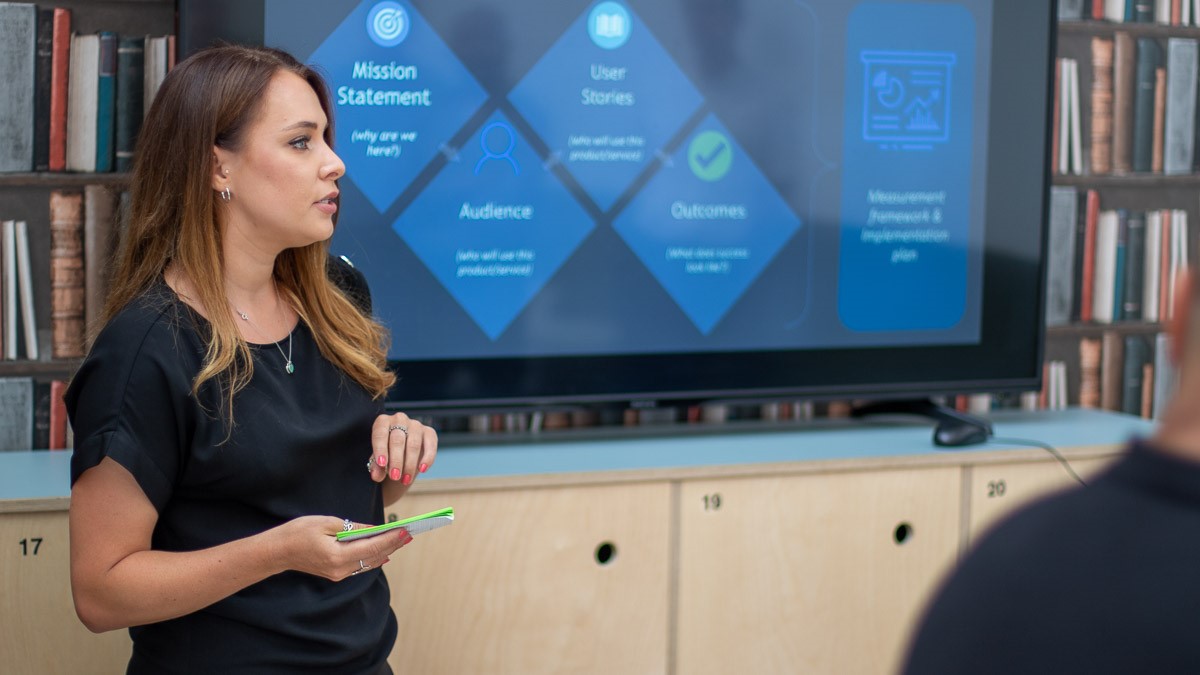 Any recommendations on what to read, listen to, or watch?
If you're still confused about the value of data visualisation, I recommend watching, The beauty of data visualisation. In the TedTalk session, David McCandless turns complex data sets into beautiful, simple diagrams that tease out unseen patterns and connections. Good design, he suggests, is the best way to navigate information glut.
Learn more
Stay up to date with what's happening at BPDTS. Connect with us on LinkedIn, and follow us on Twitter. You can also connect with Jade through LinkedIn.
Thinking of joining us? Have a look at our current job openings.