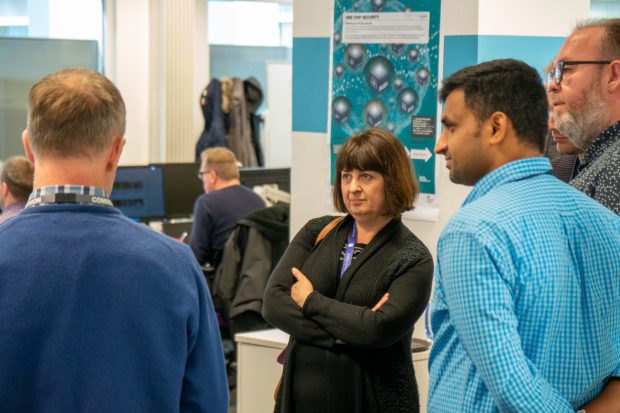 The festive holiday is always a time for reflection, somewhere between the Christmas pudding and finishing the leftover turkey soup. However, when I was asked what my New Year's resolutions were going to be recently, I had to think hard.
Being part of the Department for Work and Pensions (DWP) family, we help to create secure and intuitive digital experiences for people who are looking for work, facing disability or ill-health, dealing with separation when children are involved, and enjoying retirement. Knowing that what you do every day makes a difference to millions of people is massively motivating.
As I look back on 2019, I feel immense pride and satisfaction at what we've delivered and the pace with which we achieved it. We're creating a truly people-centric approach to delivering digital solutions with DWP. So for me the success measure isn't just in what we've done, but how we've grown, both personally and as leaders.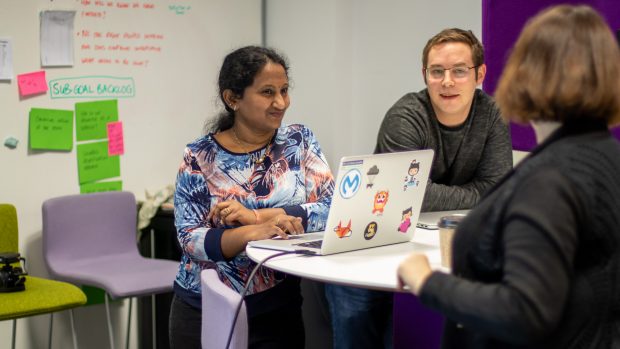 To continue to flourish in 2020 and beyond, I want to support our people to be the best they can be. I want to help them become even more talented, to encourage learning, to nurture innovation, and empower them to deliver.
Reflect, accentuate the positive and entrust
Last year, I set out to curb my inner micro-manager – to get out of the detail, step back, and let others lead. As an engineer, I can't resist details, so this has proved a very tough one for me, but I've made some progress. The challenging bit is filling the time with strategic ideas, which often find themselves at the bottom of the 'to-do' list amid the purportedly urgent priorities of life. In 2020 I'm going to try to build on those beginnings, working on 3 things.
Leave space for the flowers to grow
I have the great privilege of working with a few introverts in my team, and they are teaching me the value of reflection and introspection. I have lost count of the times they have incubated an idea, marinated it over a few days, and improved it beyond measure.
Taking time to mull things over, leaving a pause between action and reaction, walking away, and coming back to it are techniques that have largely escaped me thus far. As a decisive extrovert, my natural style is quick-fire 'challenge and solve,' and I acknowledge I often don't get the best answer. This year I want to practice nurturing ideas, giving time for a more magical result – leaving space for the flowers to grow.
Accentuate the positive
I have been keeping a log of the things I value and that are good in my life throughout 2019. I hadn't reckoned how much better it would make me feel and what a virtuous circle it would become. Conversely, now when I spend time with people who moan and complain, or I slip into that myself, it drains me, sapping my energy, quickly becoming a downward spiral.
I plan to work on purposeful positivity this year – looking for the good in situations on which to build, cutting out complaining because it's detrimental to me. It is true: what we focus on grows and what we ignore withers and dies. In 2020, I'm going to try to choose my way of thinking more carefully.
Trust people to be their best
Some managers believe their people are essentially shirkers trying to milk the system, and other managers see their people as the source of great value who come to work to do their best. Of course, we all believe we're the latter, but in practice I know I have, on some occasions or with some people, been the former. When I've done this - even accidentally – it has and can send a dreadful message that quickly becomes a self-fulfilling prophecy.
This year we've started to challenge all our policies and strategic decisions. We are checking whether our motivation is truly in the right place and making sure we don't inadvertently send the message to people that we don't trust them or treat them like adults. Of course, you still need safeguards to catch any genuine wrongdoing, but you don't have to let it skew the whole system design.
From now on I'm going to try to find more ways of demonstrating my trust for people – empowering them to be the best they can be. Wish me luck and encouragement. Please feel free to comment and share what your leadership resolutions are too.
Learn more