We are delighted to announce Melanie Calver, BPDTS Digital Service Practice Manager received the TechWomen100 Award. As a chronic multitasker, Melanie volunteers at local schools as a mentor for girls, works as a consultant and project manager and provides counsel and safe harbour in Living Leader meetings.
We caught up with Melanie to learn more about her take on leadership, work-life balance, and how bringing the art of life to work is the secret to her success.
WeAreTechWomen Award
On 23rd January, the technology community came together to celebrate 100 inspirational women in technology. The TechWomen100 award showcase remarkable women within the technology sector, covering a wide range of roles. The winners include individuals from leading UK firms and Melanie's thrilled to be recognised among them. "To be considered an inspirational woman in technology for me is a matter of great personal pride," says Melanie.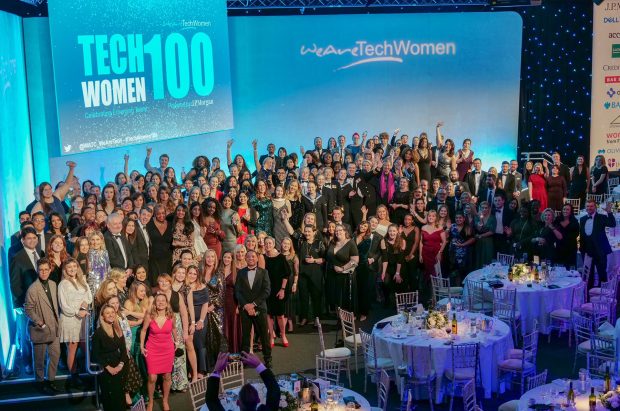 Receiving a TechWomen100 Award is a testimony to Melanie's achievements at work and within her community. In any setting, Melanie strives to bridge the gap between IT services and the broader workplace, tapping into a robust network of connections to help others. Melanie is an inspiring leader who mentors with a unique vision for bringing the beauty and experience of life into the workplace.
Coding from the age of 8
Melanie's love of technology piqued early. "My father opened my eyes to technology's tremendous potential and how many ways it benefits society," remarks Melanie. Following in her father's footsteps, she was 8 when she started coding games on a BBC Micro. She hasn't stopped since then. Melanie is on a mission to help a burgeoning network of colleagues and communities unlock their potential. Sounds a bit lofty and idealistic at first glance. However, Melanie's been operationalising her aspirations on several fronts.
Mentoring to unlock employee potential
Melanie provides mentoring services both at work and externally for the British Computer Society. As a mentor, guide, challenger, and pusher, she thrives on helping colleagues and connections reach their potential. "I do more than extend a hand to help others up, I put them on my shoulders and give them a good shove to the top," explains Melanie. In Melanie's view, we all possess a mix of demonstrable and latent talents. Mentoring and coaching can help individuals unearth dormant capability while sharpening skills they use regularly.
Bringing more kindness into the workplace
Central to Melanie's success and magnetism is her ability to bring the community to life through kindness. "Sounds corny, but it's not. Inviting compassion, humanity, respect, and empathy into the working environment restores a natural balance," explains Melanie. The result is a more collegial, cooperative organisation rooted in a balanced, humanistic community. Besides managing a Delivery Management team at BPDTS, Melanie is also a behaviour champion. Behaviour champions provide safe places for employees to talk when they are experiencing challenges.
Restoring balance with Living Leader 
The business world is evolving from power-oriented, hierarchical structures towards flatter levels of management. In line with this shift, leadership styles are changing too. Participating in the Living Leader programme at BPDTS is powerful and transformative. The training challenges you to rethink the kind of corporate culture you want. For Melanie, that's an organisation that values the individual as a person and not just a resource. The approach shows you how to actively infuse the language of balance and inclusion in every part of your life – professionally and personally.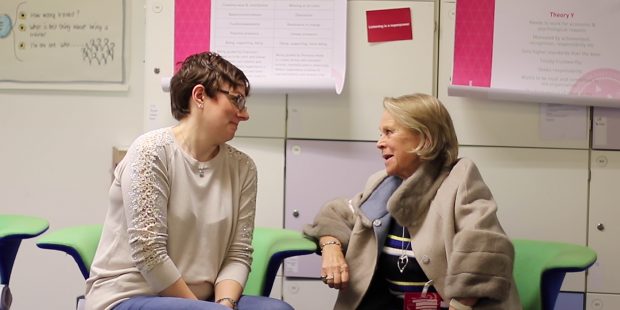 Natural inclusion is about acknowledging the value and role we all play. "Inclusion is not about gender role recognition; it refers to holistic thinking," says Melanie. Melanie believes it's not only women who need to be recognised as both workers and parents in the workplace. Men also need their roles to be acknowledged as both a parent and a member of the corporate machine.
Work-life balance is a shared responsibility
Contemporary approaches to work, careers, and businesses are pivoting towards better work-life balance. Maintaining a healthy balance is not only crucial for our health and relationships; it's fundamental to workplace efficiency, performance, and results. Achieving a healthy balance in a fast-paced, competitive world doesn't have to be elusive. Leadership styles and management techniques play a huge role in ensuring work-life balance is achievable. Employees shouldn't have to shoulder the burden alone. Employees and employers need to work together to improve the experience.
BPDTS is ahead of the curve 
BPDTS is way ahead of the curve when it comes to implementing policies that reflect the needs and values of its employees. BPDTS trusts employees to decide when and where they need to work to deliver individual and team goals. "Our Smarter Working initiative allows us to work in new ways, building flexibility into how we achieve great customer service and work-life balance," explains Melanie. Giving people more flexibility lets them accomplish the things they want to do personally, outside of work. It's an empowering way of working, designed to help employees perform at their best, be more productive, and happier at work.
Learn more